Only way to change is to... change
I found myself continually visiting The Huffington Post many times a day, despite what I consider to be almost sheer sensationalist journalism. And I just found myself doing it again, one too many times. I've been thinking a bit recently about how to design behavior, particularly bad or unwanted behavior and I've come to the conclusion that it must be built into the constraints we...
2 tags
Just how valid is that TOS anyway?
I'm finally getting around to churning through some of my saved Pocket posts and came across a TC post from late December titled "Instagram Hit With Class Action Lawsuit Related To Last Week's Change Of Service Terms" and it got me thinking. Of course everybody has thought to themselves "who even reads these things" as we check "I agree" to any of the multitudes of services we use in a...
1 tag
"A veritable natural law in social media is that to get to a system that is large..."
– @cshirky in Cognitive Suprlus
2 tags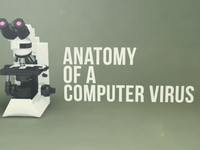 1 tag
Watch
Following up on my post about cyborgs from last year, a great piece on the sub culture of those who wish to mix human and machine at an ever increasing pace.
3 tags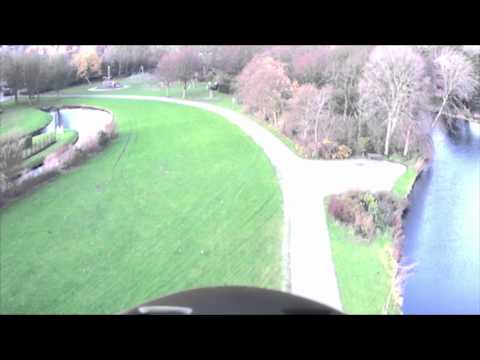 Apple as a Single-sign-on service
It's curious to me that Apple is not yet a single sign-on provider and it makes me question if the walled garden of Apples ecosystem will ever extend to third party sites. I really started to consider this question after I got an iPad and started to realize how much data is accessible through the Apple ID, particularly with iCloud and iTunes Music Match. It is likely, especially with email,...
3 tags
Developer Middle Class Squeezing
Hark back to the year 2008; do you remember what was different then? Sure, the world economy was collapsing, we were in a heated political battle between McCain and Obama; things were uncertain, including something we take for granted today: the penetration of mobile. I'm sure we've all seen Mary Meeker's chart of the growth of mobile versus other internet-based technologies, so no need to rehash...
4 tags
The Suits and their suits
This mobile patent war is getting ridiculous. Its more dramatic than All My Children. I guess it took them 40 something years to get rid of that nuisance as well. Damn, 40 years of this crazy IP WMD business, and we'll all be fucked. Major props to those only on the receiving end, particularly Google. They didn't have many patents, because they didn't want to have to play this...
3 tags
6 tags
Valuing Games with Friends
Since I'm on a Facebook tear right now, along with the rest of the world I suppose, it would be prudent to lay down some of my thoughts regarding the newest it-thing in the Facebook ecosystem: Zynga. The game company's recently filed S-1 reveals how important the social graph (and the largest creator of it) is to Zynga. The S-1 filing mentioned Facebook over 200 times (source). This may not be...
3 tags
WiFi WiFi Everywhere, even at 36,000 feet
OR my Chromebook experience Last week I boarded a plane from SF to Chicago. I suppose the airline is important for the story: I flew Virgin America. It was probably the most enjoyable flight I've had in… forever? But what blew everything else away was the awesome Chromebook I got to test out. In the terminal, there was a kiosk of Chomexperts lending Chromebooks. All I had to do was...
6 tags
$MSF...B?
The integration between social networking giant Facebook and enterprise giant Microsoft is really astounding. It seems to me that a large part of Microsoft's future is tied up in the success of Facebook. Perhaps, the Redmond giant ought to change its ticker symbol from $MSFT to $MSFB? Recently, Facebook announced a new addition to its communication suite: Skype integration with regular ol' FB...
4 tags
self::profess_love_for(tech);
There are some truly amazing and smart people in technology, and I'm not sure that the concentration is different from other math, science and engineering-based fields. The attitude, however, is something that I find to be completely unique. The first aspect of tech start-up culture that I have come to love and appreciate is a complete disregard for the status quo. Allow me to rephrase, a...
7 tags
Compulsory Comments: Another Bubble?
To be honest, I don't really concern myself with the question of is this a bubble or not. If it isn't a bubble, it is at least a great boom. And booms are almost always followed by some derivative of bust. I think the real question is what is the risk of the mania. I define risk as probability-of-occurrence multiplied by an impact coefficient. Thus, even if something is incredibly unlikely...
4 tags
Recalling the Civil War, politically
I remember learning about the Civil War in middle school; I know it by that name because I'm from San Francisco, but some of my Southern friends refer to it kindly as the War of Northern Aggression. I remember that the presumption was that the Southern states were fighting a war to retain slavery, to retain their overtly racist way of life; of course I don't mean to say the Northern residents were...
3 tags
The Techno Gentry
Those who know me can attest that I'm not one for religious passages, but I think the meek are inheriting the Earth. By the meek, of course, I mean the geek(s). Those who control the means of economic production always become the ruling class. Historically, the greatest means of production was land, hence the fact that a great deal of the American Founding Fathers was of the landed gentry; hence...
2 tags
3 tags
Tax Cuts === Spending
Really, we're still talking about the merits of some tax increases? My quite-recent, massive tirade about my disappointments with Obama aside, I would love to be a fly on the wall in his strategy sessions. With the most recent episode of political battle-of-the-ideologue focused on the debt ceiling, the President was able to rephrase the argument into Republican parlance. He said that no spending...
4 tags
"RIP RIM" or "Unlike Heads, 2 CEOs ain't better...
As if we didn't anecdotally know this already, RIM's days seem to be number. Living in San Francisco, I can't remember the last time I saw a Blackberry (important to note, I also don't work in finance or law). And my friend Lily (tumbling as pipperipembo) just chose and Android over Blackberry, which is exactly what this recent report shows! While Apple maintains its...
1 tag
The Muther! Panel
This past week I was able to participate in an un-Panel at The Muther! hackathon. The topic was how to make outstanding apps, and the interesting takeaway was that the second of the two major problems in the app economy is finally starting to get some attention. The first one is one that all app developers wrestle with, discoverability: How does one get more downloads? How does one get featured in...
3 tags
Descent of the Cyborgs
Overheard: "And, you know, of course everybody has their smart phone with them 100% of the time" At some point in time, the word "cyborg" conjured up images of this: But really, what is a cyborg? To answer that, first you have to answer "what is a human?" And I'm not talking about an existential answer, I think it is a simple as humans are analog...
5 tags
Downloads != (Always) Money →
At first glance, I paid this article little heed. Clearly, I thought, Android competes on the price point, with Apple clearly garnering the suave and intuitive trophies. So it would seem obvious that these cheap Android users wouldn't pay for apps. But I think the larger point extends to all apps. The one-off, pay per download model just doesn't work; the math doesn't add up...
Poop Time: New Engagement Metric
*Full image over here* A casual office conversation this morning led to some interesting points being made about information consumption and engagement. Namely, we're developing some internal apps at Socialize, and since we're in the business of crackin' this user engagement nut, the conversation became how to make sure the apps are opened. More succinctly, how to make the...
2 tags
3 tags
"Liking Is for Cowards. Go for What Hurts."
– Jonathan Franzen
4 tags
Somebody should "poke" Facebook's bubble
@ericflo blew my mind earlier today: Halliburton's market cap is $45.89B. Facebook's private valuation is $87.5B. Let's be clear here: Halliburton deals in oil and war. Srsly? I had never really thought about it. Sure I've contemplated this "bubble" and how money is just pouring into the tech scene. And it was surreal to go to a swanky party in a SoMa...
4 tags
English Eternal?
Will English go the way of the "lingua francas" of yore? Will it be relegated to dusty shelves like Latin? I've been thinking about this the past few days, but I really only spilled some mind-juice on it this afternoon. This morning I picked up a book about Linus Torvalds at the library, just for some light-nerdy reading on a beautiful SF May day. Linus (the creator of Linux, for those not well...
2 tags
Super Mario Theory
My fellow AppMakr Jerry (holla that-a-way -> @j_j_j_jerry) has a great theory called the Super Mario theory about why game mechanics has become such a buzzword. Not sure if its gotten out of the SF tech bubble (the geographic one, not the impending economic one) yet, but "game mechanics" are being applied to everything nowadays. GM can range from simply having a leader board to giving out...